The caring dentist trusted by Bedford, TX families
You have probably noticed that people in Bedford, TX of all ages tend to smile a lot. One of the reasons is because it is a happy, friendly community. However, many of those people have another reason: they are patients of Maegan Elam, DDS & Associates. If you live in or near Bedford, and you want a dentist who gives you a reason to smile, come see us!
Relax, you are in good hands
Do you dread visiting the dentist? If so, maybe it is time for a different kind of dental care. We take pride in earning the trust of our patients, through integrity and consistently high-quality care. What sets us apart?
We are here for you
From routine dental checkups to complex treatment, and even emergency dentistry, you can count on Dr. Elam and her team. Just give us a call at (817) 241-3535 to schedule an appointment. We look forward to giving you and your family something to smile about.
The Dental Team Bedford Families Trust
Trusting relationships with our patients are built on a foundation of integrity and experience. We do our best at all times to make your treatment as comfortable as possible, and we are mindful that we are treating a person, not just their teeth. Maegan Elam, DDS, and Associates would like to thank you for the privilege of serving you and your family and we always look forward to your smile.
Hi I'm doctor Megan Elam. Welcome to our office. So, I got my start in dentistry because I went to college thinking I wanted to be a veterinarian bur working for a veterinarian I decided it was not for me and so as a senior in college, I had to decide what I was going to do with a biology degree. So, I had a friend who was pretty dental and she kept telling me that I needed to look into it and to come shadow in office and so finally I gave in and I did and I absolutely loved it. So, in the first week being there was awesome, and so i thought why in the world do I like dentistry. So, I grew up playing with power tools essentially with my dad we did a lot of remodelling and so knew how to use. Trails and everything else, and so it just made sense I like to use power tools now. Except now my power tools are teeny tiny and they're working on teeny tiny teeth.

So I went to college in Abilene, TX at Hardin Simmons university, small private school and then I went down to San Antonio for dental school by in laws are there in so my husband only want to move back up here where I'm from. So that was kind of a compromise. We got to spend about five years down there with his family and the school is a great school so, we were there for five years. Moved back up here and we have been here ever since. When I first got out of school, I knew that I wanted to practice up in the metroplex around where I grew up in south lake and so just looking at practices, I was out of office for about a year and then I decided that I wanted in the private practice sector and so just looking what was available and I met doctor brown who has been here 30 plus years. When I came and did a working interview and I loved it. The employees have been here since he started and then all wonderful. And so I got to know the patients, even just in the first few days and could tell that they were great and so everything worked out really well to come to Bedford. Thanks for watching. We look forward to seeing you soon in our office.
Happy Patients Tell All
Maegan Elam, DDS & Associates combines her unique sedation dental skills to create beautiful smiles for patients within the Bedford area.
---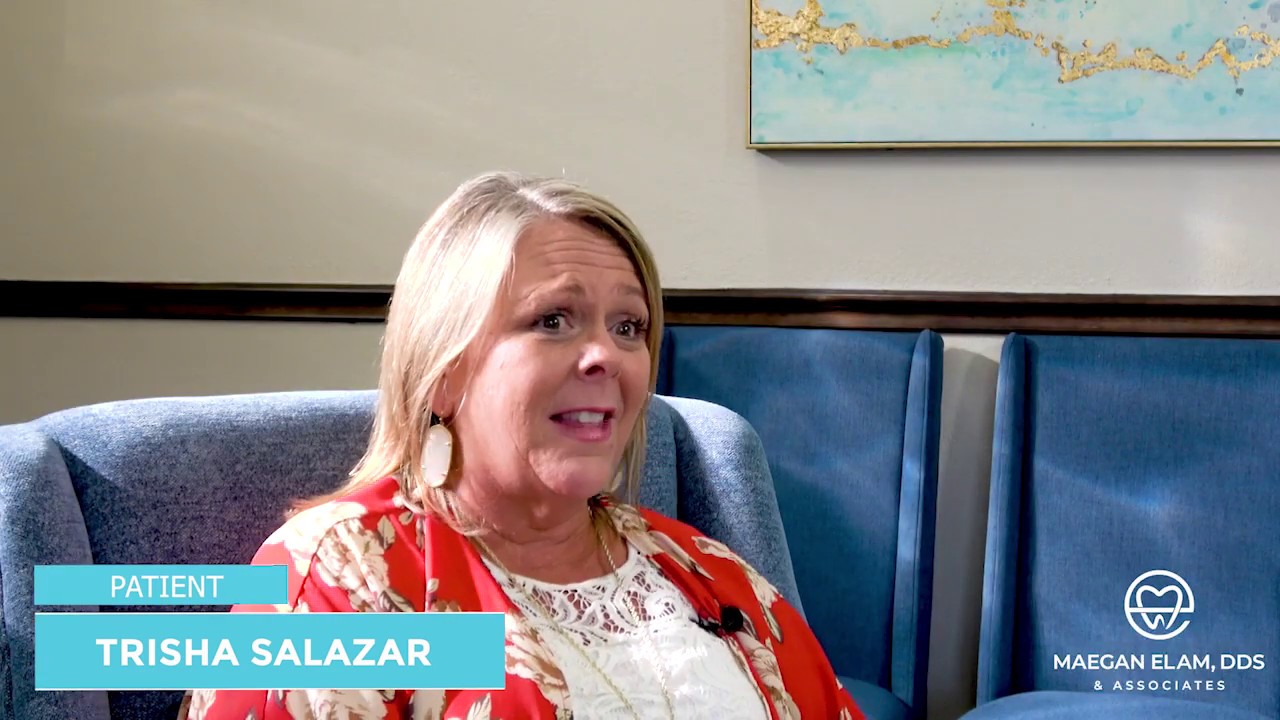 Stunning Smiles Every Time
A picture is worth a thousand words. We could give you a thousand reasons why our dental office is right for you, but we'd rather show you our actual results. Check out the dazzling smiles we helped to create, and call to schedule your dental checkup or consultation today.
View More Smiles
Real Patients, Real Results
We Offer Financing
Here in Bedford, our dental team enjoys being able to make the process of paying for your dental care as simple as possible. That's why our caring team will work with you to ensure you are comfortable with your financing options. We accept the various types of payment. Low or no interest payment plans are also available through CareCredit! If you have any questions, please don't hesitate to contact us.
We're a proud provider of CareCredit — a financing option that lets you get the treatment you want and deserve today while paying for it later. Low monthly payments with 0% interest are just a click away!
Apply Today
State-Of-The-Art
Dental Care
With Modern Technology
Transillumination Caries Detection
Digital Bitewings And Pano X-Rays
Precise, Pain-Free Dentistry
Learn More