Meet Dr. Maegan Elam
Dr. Elam is a Southlake, TX native whose passion for easing dental anxiety paired with her gentle manner have made her a beloved dentist in the Bedford area. Growing up, Dr. Elam enjoyed working with power tools on remodel jobs with her father. She still enjoys working with power tools, even though they are much smaller now. Dr. Elam earned a B.S. in Biochemistry from Hardin-Simmons University. After working as a dental assistant for a year Dr. Elam began dental school at The University of Texas Health Science Center in San Antonio, where she received a Doctor of Dental Surgery. During her doctoral studies, Dr. Elam received the Award in Clinical Excellence for the superior care and service she provided. Dr. Elam continues to share that top-tier level of dental care with our patients.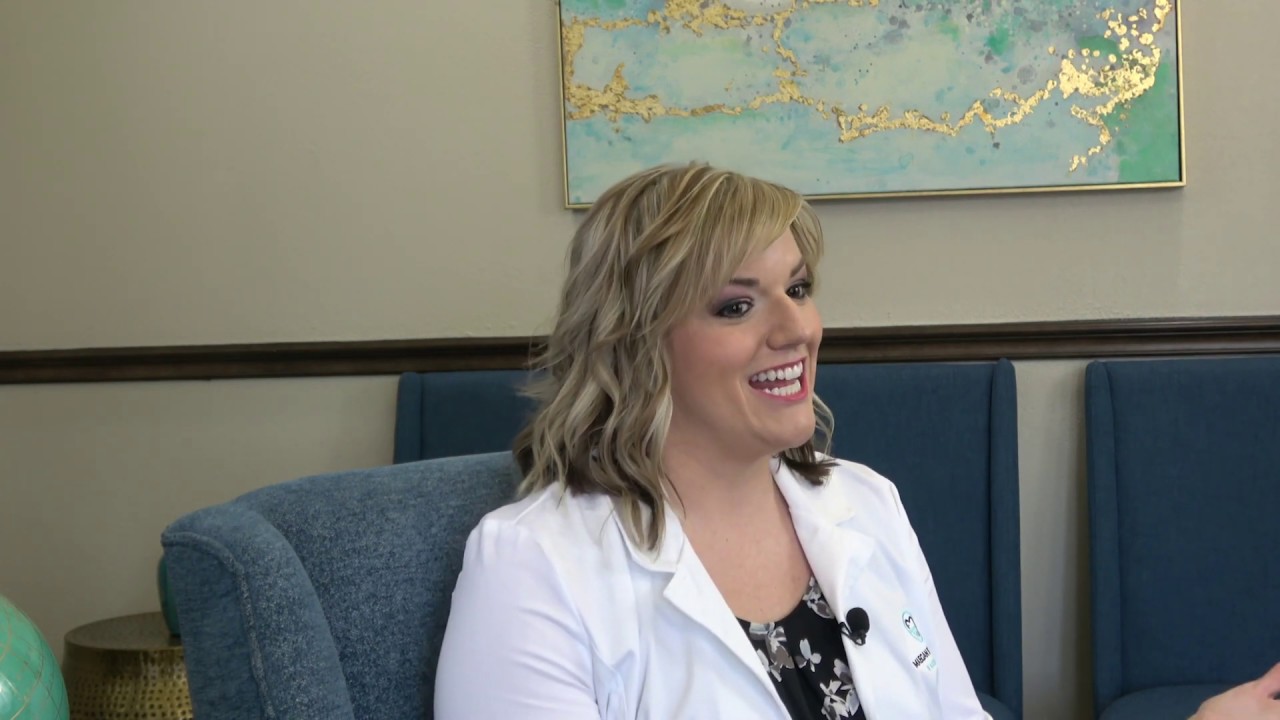 Video Transcript
Hi I'm doctor Megan Elam. Welcome to our office. So, I got my start in dentistry because I went to college thinking I wanted to be a veterinarian bur working for a veterinarian I decided it was not for me and so as a senior in college, I had to decide what I was going to do with a biology degree. So, I had a friend who was pretty dental and she kept telling me that I needed to look into it and to come shadow in office and so finally I gave in and I did and I absolutely loved it. So, in the first week being there was awesome, and so i thought why in the world do I like dentistry. So, I grew up playing with power tools essentially with my dad we did a lot of remodelling and so knew how to use. Trails and everything else, and so it just made sense I like to use power tools now. Except now my power tools are teeny tiny and they're working on teeny tiny teeth.

So I went to college in Abilene, TX at Hardin Simmons university, small private school and then I went down to San Antonio for dental school by in laws are there in so my husband only want to move back up here where I'm from. So that was kind of a compromise. We got to spend about five years down there with his family and the school is a great school so, we were there for five years. Moved back up here and we have been here ever since. When I first got out of school, I knew that I wanted to practice up in the metroplex around where I grew up in south lake and so just looking at practices, I was out of office for about a year and then I decided that I wanted in the private practice sector and so just looking what was available and I met doctor brown who has been here 30 plus years. When I came and did a working interview and I loved it. The employees have been here since he started and then all wonderful. And so I got to know the patients, even just in the first few days and could tell that they were great and so everything worked out really well to come to Bedford. Thanks for watching. We look forward to seeing you soon in our office.
As an established dental practitioner, Dr. Elam has garnered the respect and admiration of her staff and patients over the years. She participates regularly as a member of the Seattle Study Club, American Dental Association, the State of Texas Dental Association, and the Fort Worth District Dental Society. Dr. Elam's passion is ensuring that every patient has a peaceful dental experience, and she has completed advanced training to offer patients oral-conscious and nitrous oxide sedation, as well as become a Nobel preferred provider for All-On-Four.
Dr. Elam's motto is "quality care because we care." Our team wants our patients to know we care about them as people, not just a mouth or set of teeth. Dr. Elam tries to be as conservative as possible while providing excellent care and believes oral care is imperative to overall health, so she puts an emphasis on regular recall appointments to assess her patient's condition. Dr. Elam enjoys creating relationships with patients to make them more comfortable. You can find her amazing team in the office joking around and getting to know each patient. Dr. Elams loves when a patient comes in having a dental phobia and the team makes them comfortable to where they say they've had a great experience.
Outside of the office Dr. Elam and her husband, Jordan, spend most of their time chasing their son and daughter around, but still make time for themselves by traveling as a couple once a year. The pair met while attending Hardin-Simmons University together and are active in their church – enjoying serving however they can.